State Superintendent of Instruction Joy Hofmeister will visit Freedom Elementary in early February to attend the school's Grade "A" Celebration.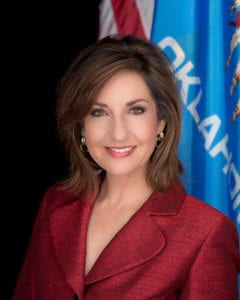 Students and staff will gather on Friday, Feb. 7 to celebrate their efforts for earning an "A" on the State Report Card for the 2018-2019 school year.
Freedom Elementary improved on its "B" from the previous year, and in so doing, it was one of just two elementary schools in northeast Oklahoma to receive a top score. 
The Oklahoma State Department of Education released its 2018-2019 report during the week of Thanksgiving. The report gives grades for indicators of Academic Achievement, Academic Growth, English Language Proficiency Progress, Chronic Absenteeism, and an Overall Grade for elementary schools.
In addition to the "A" Freedom earned overall, the school also aced Academic Achievement and Academic Growth. It received a "B" in English Language Proficiency Progress and Chronic Absenteeism.