(SPS) — Students in 3rd, 4th, and 5th grades prepared projects for their school's STEM Showcase with hopes of making it to the district competition on March 29.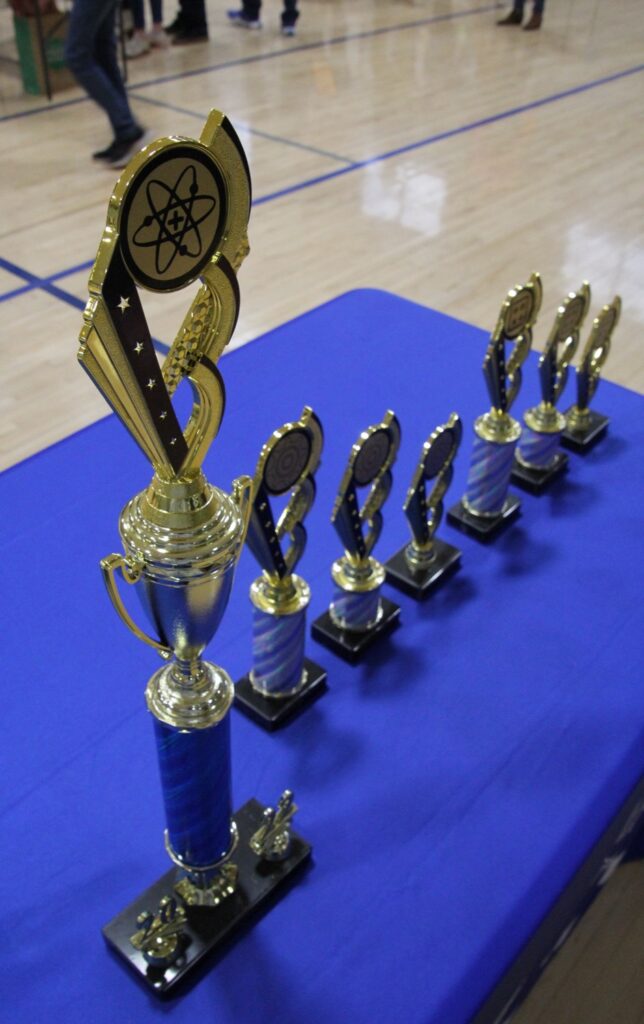 Students were tasked with designing and creating a project that focused on one of the four principles of STEM: science, technology, engineering, and mathematics.
The goal for the Showcase is to get students excited about the world around them and to give them the opportunity to learn more about it.
Each of the district's four elementary schools held their own competition and recognized the top three projects in each category from each grade level. The first-place winner from each category and grade advanced to the Sapulpa Public Schools District STEM Showcase on Tuesday, Mar. 29. Projects were displayed and judged throughout the day at the Washington Administrative Center Gym.  
Finalists are judged on topic, research and resources, organization, models, reflections, and the project's connection to STEM to determine a winner of each category as well as an overall winner.
Congratulations to all our showcase winners! See the full list below.
2022 STEM Showcase Winners:
Science
1st Place – Reid Fortner, 5th Grade, Holmes Park Elementary
2nd Place – Parker Bilby, 4th Grade, Freedom Elementary
3rd Place – Jackson Turner, 5th Grade, Liberty Elementary
Technology
1st Place – Chi Porter, 4th Grade, Freedom Elementary
2nd Place – Gabriel Slaton, 5th Grade, Jefferson Heights Elementary
3rd Place – Chloe Tipton, 5th Grade, Holmes Park Elementary
Engineering
1st Place – Maddox Balch, 5th Grade, Holmes Park Elementary
2nd Place – Kiva Harjo, 5th Grade, Freedom Elementary
3rd Place – Zander DeMauro, 4th Grade, Freedom Elementary
Math
1st Place – Jace Jamison, 5th Grade, Holmes Park Elementary
2nd Place – Piper Admire, 4th Grade, Holmes Park Elementary
3rd Place – Cameron Taylor, 3rd Grade, Freedom Elementary
Overall Winner
Liam Sullivan, 5th Grade, Freedom Elementary