The soft opening of the food truck park on South Main has been set for April 23rd, according to a statement from D-Luxe Properties.
The soft opening will be alongside a few other events, including a car show from 10:00 am to 2:00 pm, and a live concert by the band Empire starting at 5:30 pm. D-Luxe officials say their dog park will be open and outdoor games will be in full swing as well.
In anticipation of a concern with parking, D-Luxe will be running a free trolley all day between the park and the parking lot at the corner of Main and Cleveland.
The announcement of the soft opening comes at the same time the Sapulpa Parks Friends Foundation announces the launch of a new fundraising venture to build a new splash pad at Kelly Lane Park called "Splash 66." The foundation is inviting local businesses and individuals to contribute to help fund the new splash pad. Businesses and individuals who contribute will get their name on a paver to be installed at the splash pad, and businesses specifically will earn tickets to give away to shoppers who want their chance to win a brand new C8 Corvette that D-Luxe is providing as a giveaway. Tickets are limited to one per person per day per retailer, and the drawing for the Corvette will be at 7 pm on April 23rd. The winner must be 18 years and must be present to win.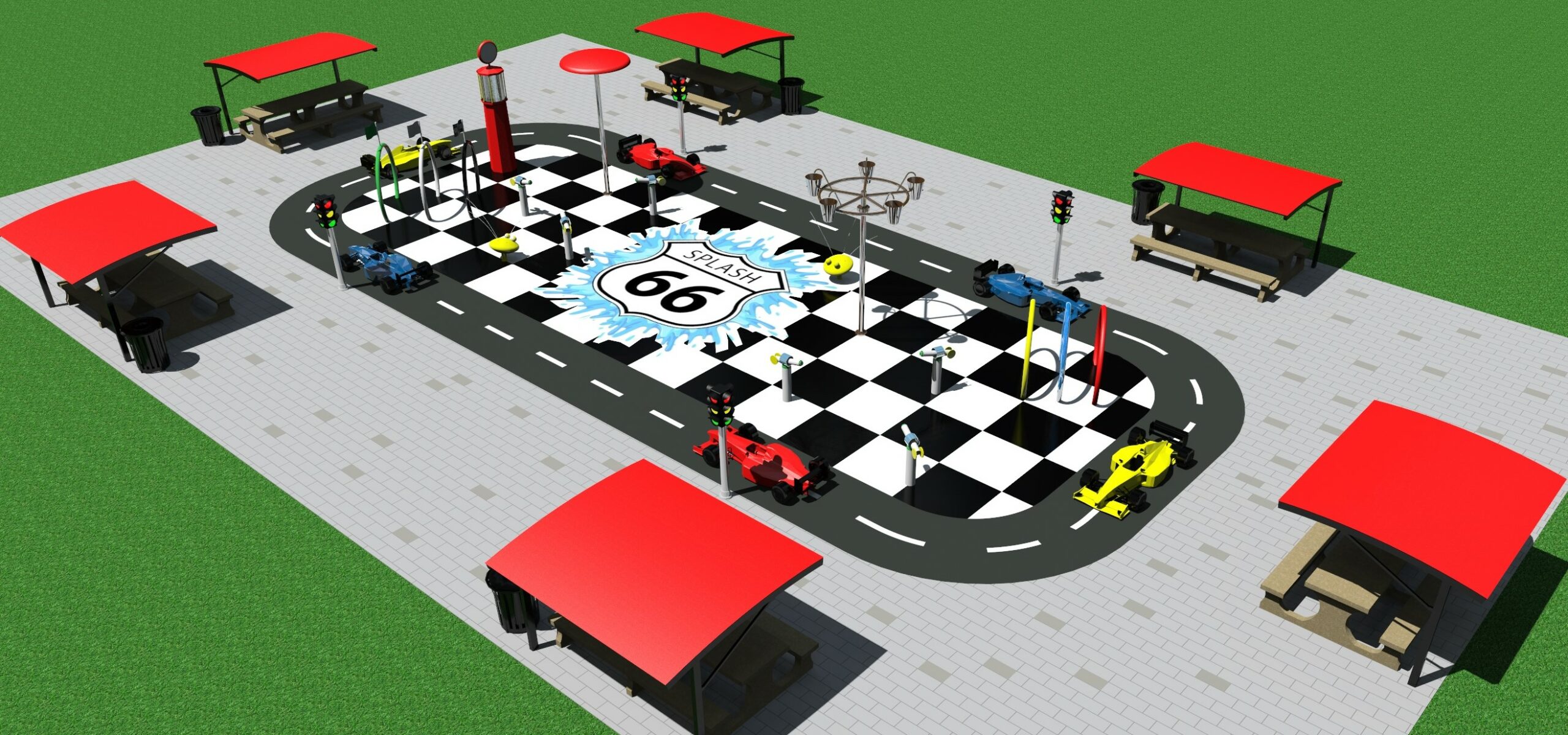 More details about the splash pad and retailers offering tickets, as well as how to contribute, can be found at sapulpaparksfriends.com