The remains of Private Gregory Morales, 24, of Sapulpa, who had been missing from Fort Hood, Texas, since August 20th, 2019, were found in Kileen, Texas, on Friday, June 19th.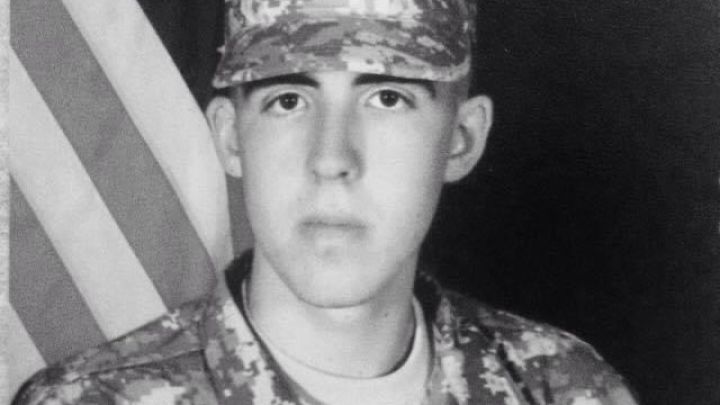 Pvt. Morales was last seen driving his recently-purchased 2018 black Kia Rio with Texas temporary tag, 46190B, on the night of August 19th, 2019, in Kileen, Texas.
The "Sapulpa Times" interviewed Morales' mother, Kim Wedel. Wedel advised the Sapulpa Times that her son grew up as Gregory Wedel but took his wife's last name when they married. According to Ms. Wedel, the last contact she had with her son was a phone call on the evening of August 19th. She said the Army found her son's car in Dallas, in January of 2020 but never told her that they found it. She found out in May of 2020 through CarFax that the Army had the vehicle and that the vehicle had "very few' miles on it.
When asked what sort of investigation into his disappearance took place, Wedel said "I know his sergeant, Sargeant Gabriel, had done what they do, called friends, went to houses, tried to find him somewhere, and he didn't find him. That is why he called and asked if I knew where he was or [had] talked to him."
Wedel felt that until February the Army was not seriously looking for her son. "I was told 'he's a grown man and probably just left, we're really not going to look for him, you need to use Facebook or whatever social media there is out there to try and find him.'"
Morales' skeletal remains were found on Friday, June 19th, in a shallow grave in a field in Kileen, Texas.
Although the Army and Kileen police suspect foul play and the Army has launched an investigation, Gregory Morales is still officially listed as AWOL. 
Because of Pvt, Morales' official status as AWOL, the Army will not pay to have his body shipped back to Oklahoma, or grant Morales an honorable discharge until it has been determined how long Morales has been dead. An autopsy was scheduled for Thursday, June 25th, but the results have not been released as of "Sapulpa Time's" publication deadline.
Ms. Wedel pointed out that her son did not bury himself, thus she feels it is obvious that he was murdered. As far as determining if he died immediately after going missing, to determine his eligibility for military honors, she said that there is the possibility he was held somewhere, then killed later.
Wedel said that her son was due to be discharged on September 5th, 2020, and was to start the discharge process the day he went missing. She said she does not think he would have gone AWOL because he was planning to go to school using his GI Bill.
Wedel also told Sapulpa Times that she found out there are approximately three soldiers a month going missing from Fort Hood. She said that although most of them are found, there are 15 still missing, including PFC. Vanessa Guillen, who has been missing since April of this year.
Ms. Wedel has contacted U.S, Senator Jim Inhofe. Inhofe's office is working with Fort Hood's Casualty Officer to make arrangements to have the Army send Morales' body back to Sapulpa.