Photos by Sara Lemmon
A bus on its way to Holmes Park Elementary backed into another car during its route this morning, according to witnesses at the scene.
The accident happened at the intersection of Independence and McKinley, around 8:25 am.
Sara Lemmon, the neighbor of the other driver, said she saw the whole thing. "It sounded like crunching metal. Like a soda can just crushing up," she said.
The bus had just picked up her two children and was backing up to turn around. The driver wasn't aware that another car had pulled up behind her and was now sitting in her blind spot.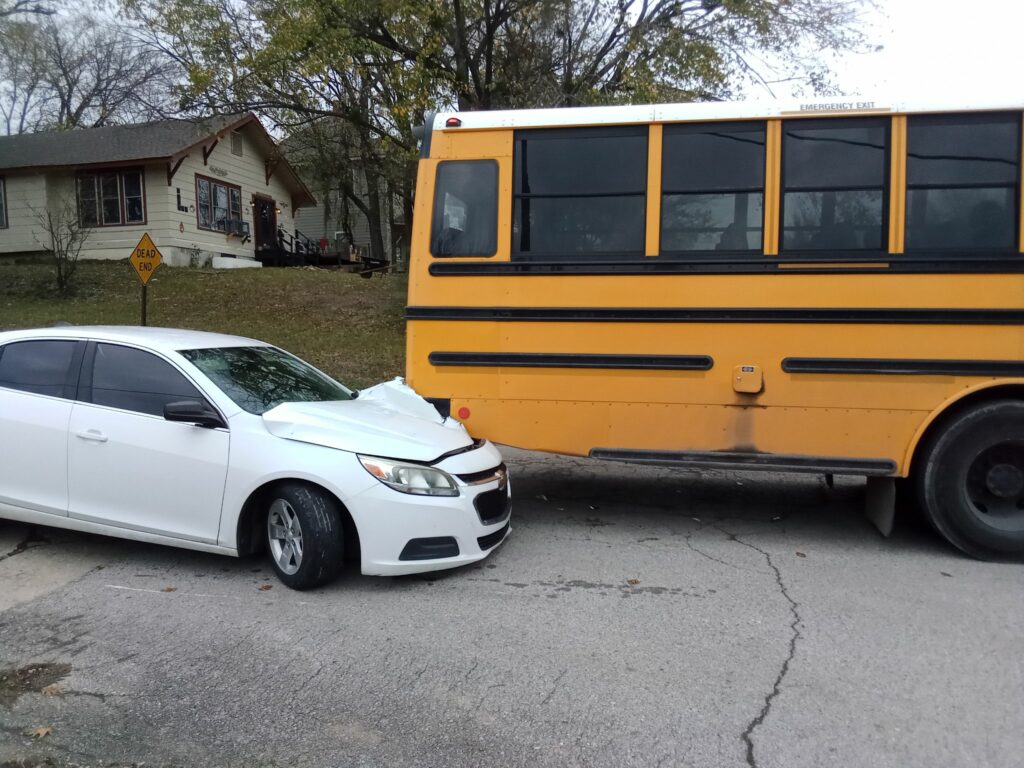 Danielle Martin was taking her 11-year-old daughter to school when she pulled up behind the bus. She said before she could react, the bus had backed into her white Chevy sedan, damaging the front end and the engine compartment. "it just crunched my whole front end," she said. "They're actually taking it by wrecker right now. It smashed my battery and everything," she added.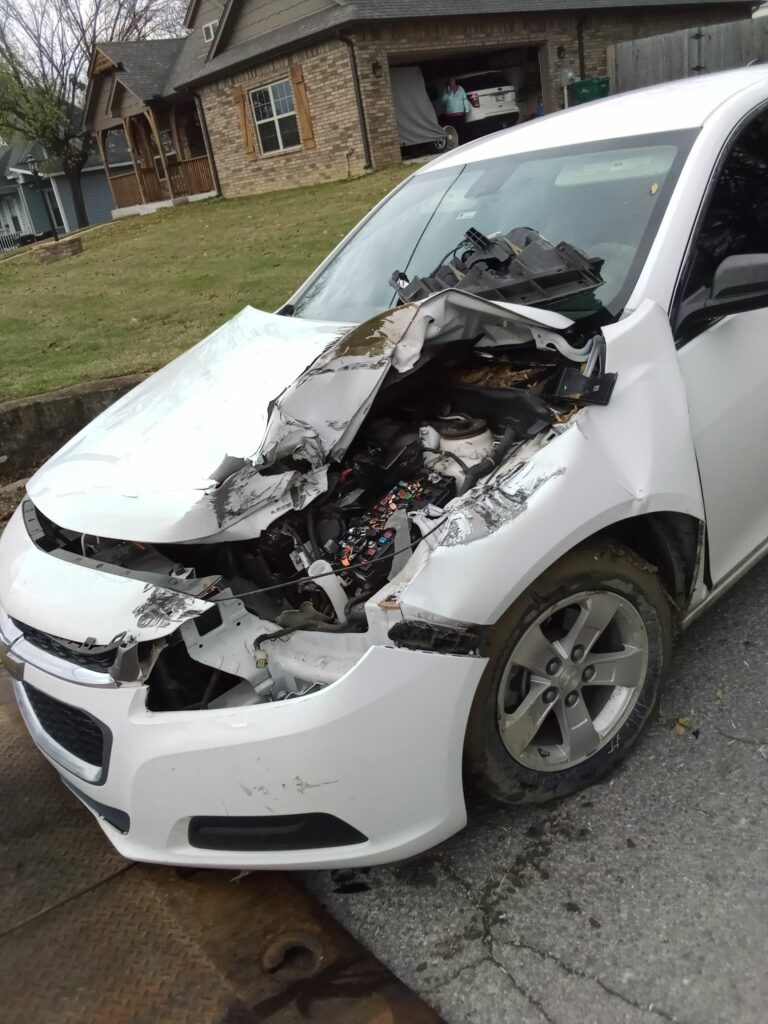 Both women told Sapulpa Times the fifteen children on the bus were unhurt. "They're shaken up, but fine," Lemmon said, adding that she believed the wreck to be an accident. "The bus driver feels horrible."
School officials coordinated an effort to get the children to school in a timely manner following the ordeal.