The Today Show, the nationally syndicated flagship morning program for NBC, finished off its hit "Merriest Main Street" series with what's arguably the Merriest Main Street of them all: Route 66.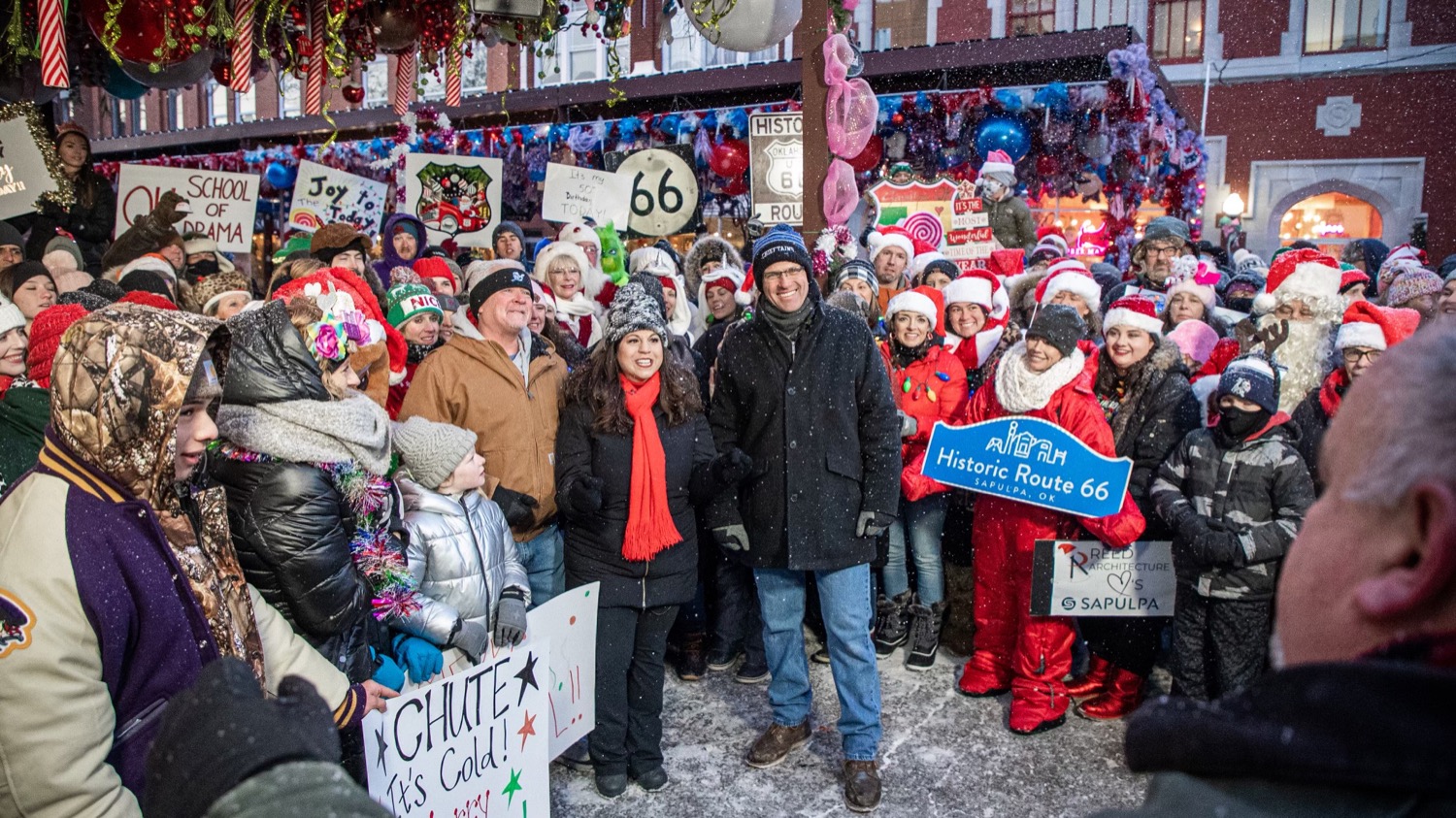 The Route 66 Christmas Chute has gained nationwide recognition since its launch in November of this year. Featuring 21,000 sqft of walkable Christmas decor, the Chute has drawn in visitors from all over the Sooner State and beyond, usually by the thousands every evening.
Nominations for Sapulpa's Route 66 Christmas Chute poured in for the Today Show's "Merriest Main Street" series, and not long after, emails went out announcing that Sapulpa had been chosen to not only be a part of it, but actually to be the town to finish the series out.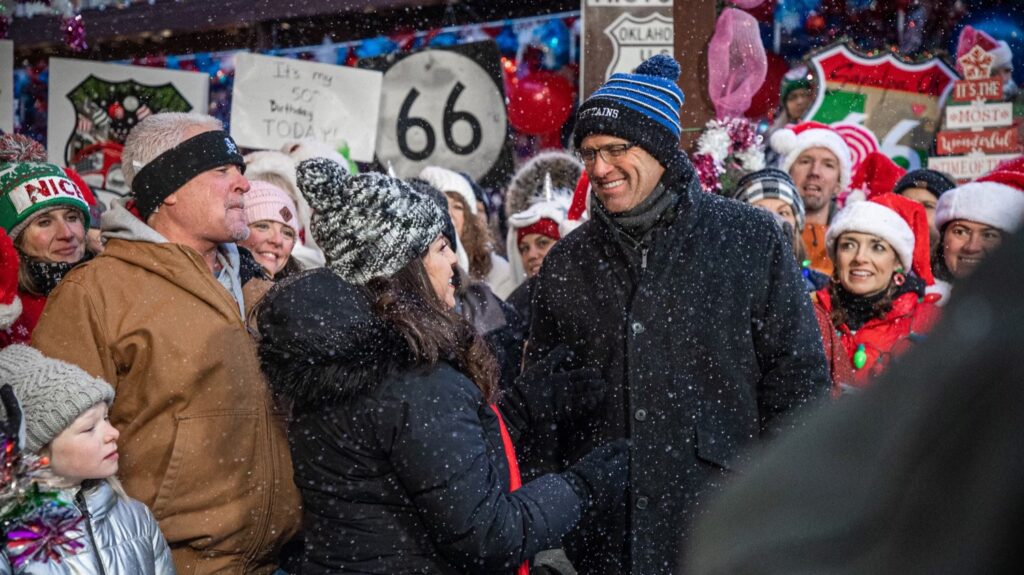 Lieutenant Governor Matt Pinnell told the Sapulpa Herald that the Today Show segment was "the culmination of all the hard work that this community has done to make this possible."
"This is the biggest Christmas hit in the state of Oklahoma this year," he said. "I couldn't be more proud for Sapulpa and for Route 66."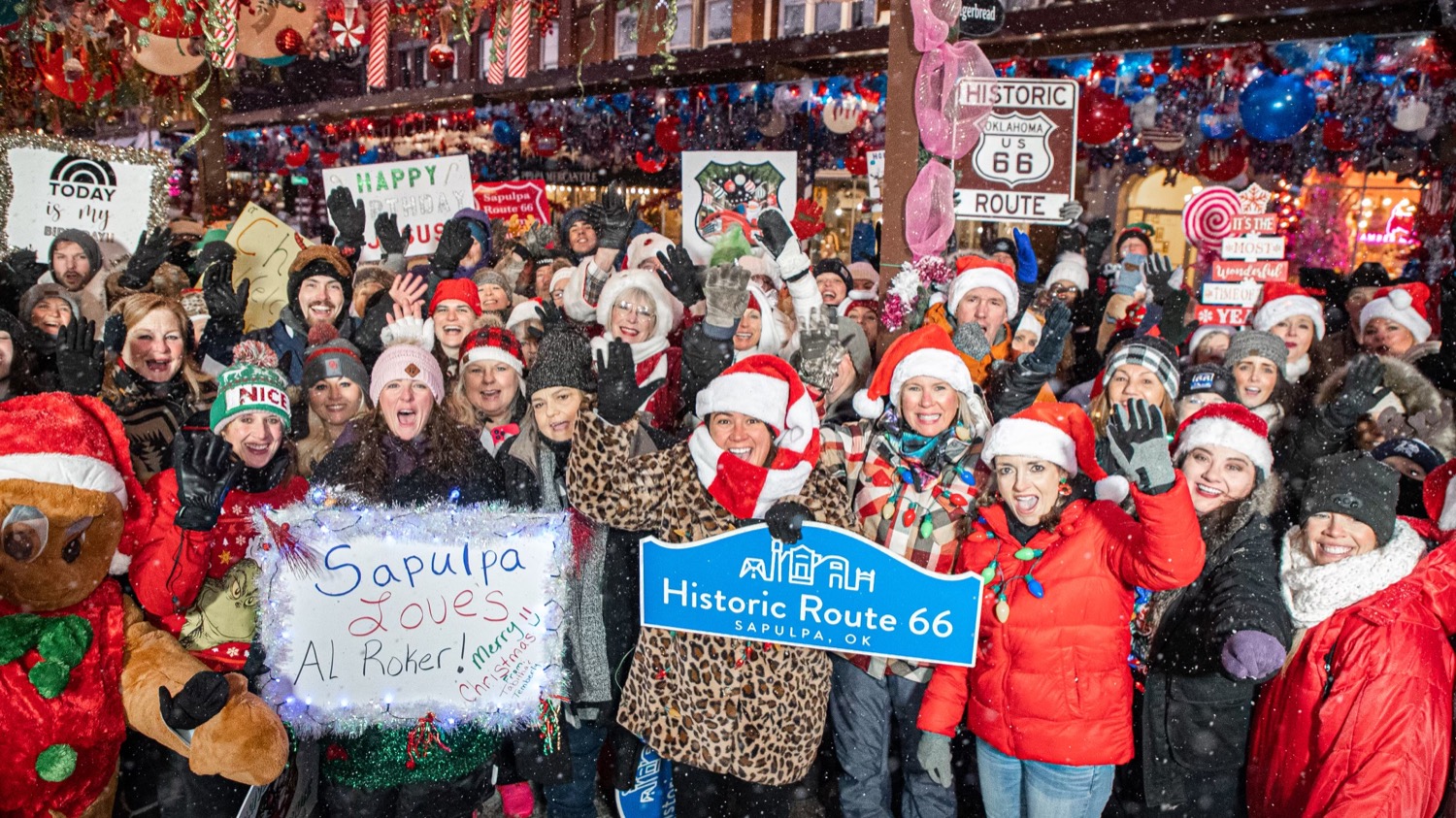 Later, Pinnell addressed the crowd just a few minutes before filming.
"I have crisscrossed this entire state, all seventy-seven counties. We have 400 miles of drivable Route 66 right here in this state. This is the best place to live, work, and play. Congratulations on having one of the best Main Streets in Oklahoma."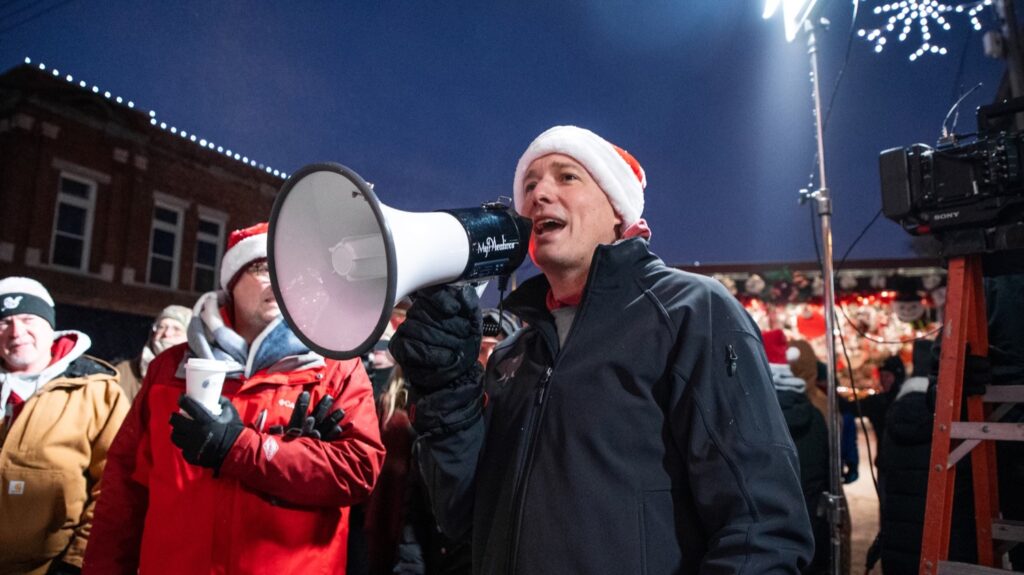 The segment aired live in New York City at 7:30 am central time, and played locally at roughly 8:30 am. Despite being only four degrees, the crowd was enthusiastic and made Sapulpa proud. It was hosted by local NBC affiliate Juli Chin, who said "They say, 'if you build it, they will come,' and have they ever!"
"We love to see events like this," Pinnell said. "When we can get people to Sapulpa, Oklahoma, people realize how amazing of a community, and how amazing of a state that we have."
Watch the video segment below: