(SPS) — Class of 2023 senior and Lady Chieftains basketball standout, Stailee Heard, committed to play Division I basketball at Oklahoma State University.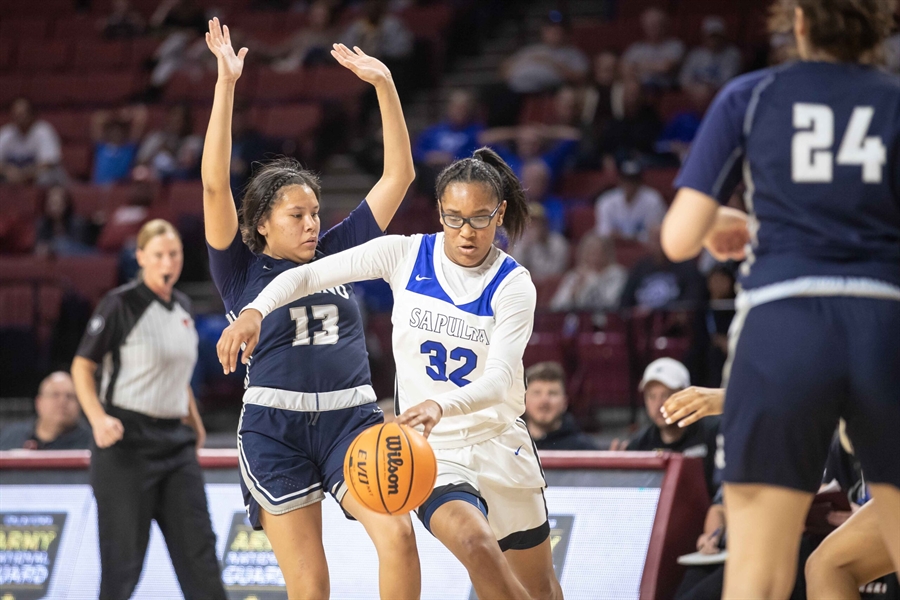 Heard comes from basketball roots as her mom and dad both played collegiate basketball at the University of Tulsa. Her dad, Tony, made it to the Elite Eight with the Golden Hurricane in 2000 while her mom, Lila, finished with over 1,000 points in her collegiate career at Tulsa. Lila currently coaches the 9th grade girls basketball team at Sapulpa.
Stailee is a four-year starter for the varsity girls basketball team. In her time at Sapulpa, she has made it to two 5A state championship games winning one in 2021. In her junior season, she surpassed 1,000 career points and led her team in points, assists, rebounds, steals, and blocks per game. Returning for her senior season, she is "looking forward to winning state and improving [her] game."
Stailee was heavily recruited, but chose Oklahoma State University "because the coaching staff made it feel like home."
She has high hopes for her collegiate career and plans on achieving big things in Stillwater.
"Hopefully it'll be an easy transition," Heard said. "I'm looking forward to having fun and hopefully winning the NCAA tournament."