Senior Dylan Davis has done something that no other Kellyville student has achieved: gotten good enough at video games to go to college.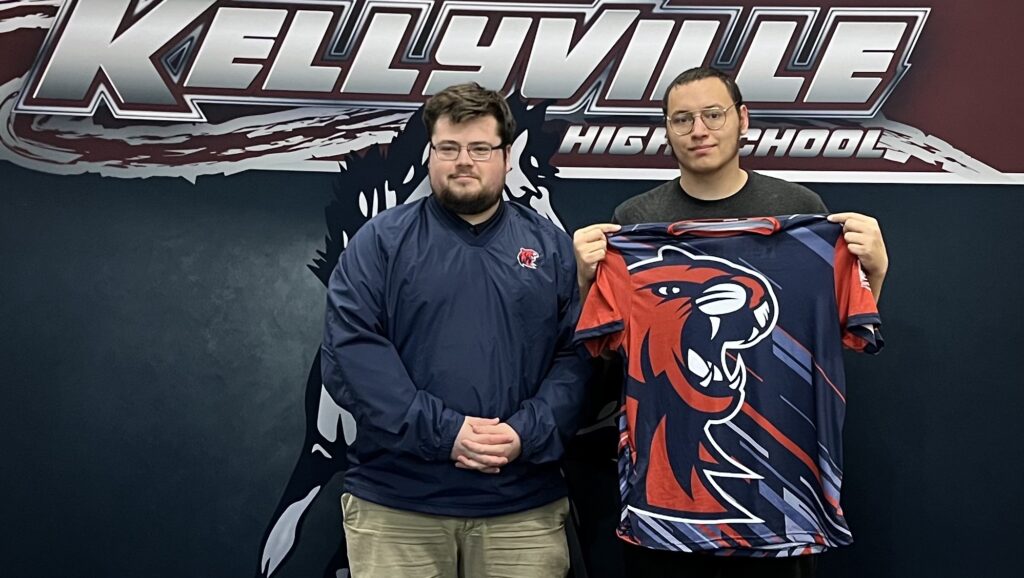 The 18-year-old has just accepted what is the first eSports scholarship in Kellyville history, granted by Rogers State University in Claremore.
"I'm just grateful that any college would pay me to do anything for them," Davis said during the official signing earlier this week. And much like you'd expect with a star athlete signing on to play college football or basketball, there was a backdrop, signing table—the whole nine yards.
Rogers University's eSports Coach Holden Craig says the scholarship will include $1,000 towards tuition and $250 towards books for each semester. And yes, Davis has to keep up his grades to eligible to play video games for RSU.
Davis told Sapulpa Times that he tried out for track and cross country, but nothing came as easily for him as Smash Bros, which he's been "playing nonstop" since his junior year. In that amount of time, he managed to win enough organized tournaments to catch the eye of Coach Holden at RSU. Davis has qualified for the State Championship in the eSports Smash Bros Tournament, which happens on April 9th.
In 2018, the Pew Research Center reported that around 97% of teenage boys and 83% of teenage girls played video games.
That same study found that schools that offer eSports as an extracurricular activity have a higher degree of engagement from students who would otherwise be uninterested in most other options. Offering esports as an option to these students has been shown to lead to higher graduation rates and more students with aspirations for higher education.
Businesses are taking notice as well. Sapulpa already has one business favoring eSports competition, a Virtual Arcade called Leveled Up VR at 18 N. Park Street. Another one, called Waypoint Lounge, is currently under construction at 111 S. Main Street. It is expected to open sometime this year.