The first week of February is poised to be full of changes. A bright and sunny Monday—complete with an earthquake, of all things—is going cap off a stretch of dry weather that ultimately put the county in a burn ban.
Beginning Tuesday afternoon, the Sapulpa area should see a steady rain continuing through that night and developing into freezing rain Wednesday morning. That will then evolve into a wintry mix that will drop anywhere from 3 to 8 inches of snow throughout Wednesday night and into Thursday morning.
It's safe to say that any groundhogs will stay in their hole on February 2nd this year.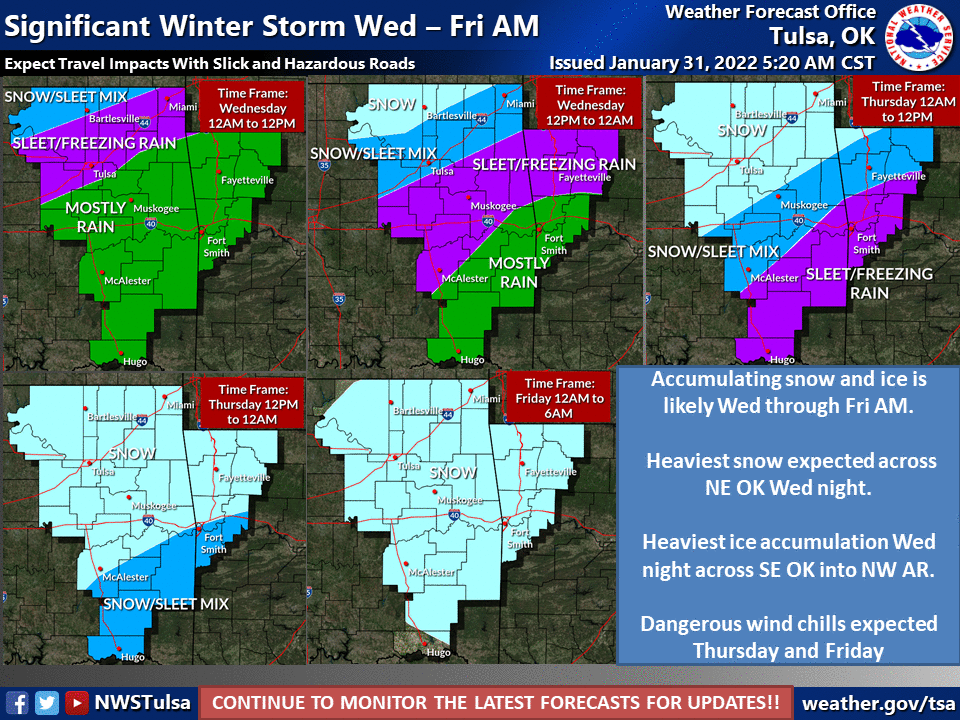 Thursday, it'll remain frigidly cold and continue to snow, getting down to 1°F with another 1 to 3 inches of snow expected. By Friday midmorning, we should see some sun, but it'll remain cold, only getting up to about 29°F.
The National Weather Service has issued a winter storm watch and are advising residents to prepare for the coming storm: "Power outages and tree damage are possible due to the ice. Travel could be nearly impossible. The hazardous driving conditions will disrupt daily life later this week."
Temperatures should return to the mid-forties by Saturday and the mid-fifties by next Wednesday.