Kathy Berryhill
Creek County Master Gardener
After our long summer, flowers and vegetables have begun to recover. Plants are responding well to the recent rain, as well as to the cooler night temperatures. Although not every flower or veggie is something to brag on, we all have our favorites that are doing quite well.  So why not show them off at the upcoming County Fair? The Creek County Fair will be held Sept. 22-25, 2022. There are two main divisions of interest to local gardeners.    
Division #10 "Open Horticulture" and Division #21 "Flower Show" categories are open to amateur gardeners that reside in Creek County. To successfully enter either division, specific guidelines must be followed. The official rules can be found online.  Understanding the rules can be somewhat daunting, but hopefully, the following explanation will tempt you to join in the fun this year and enter!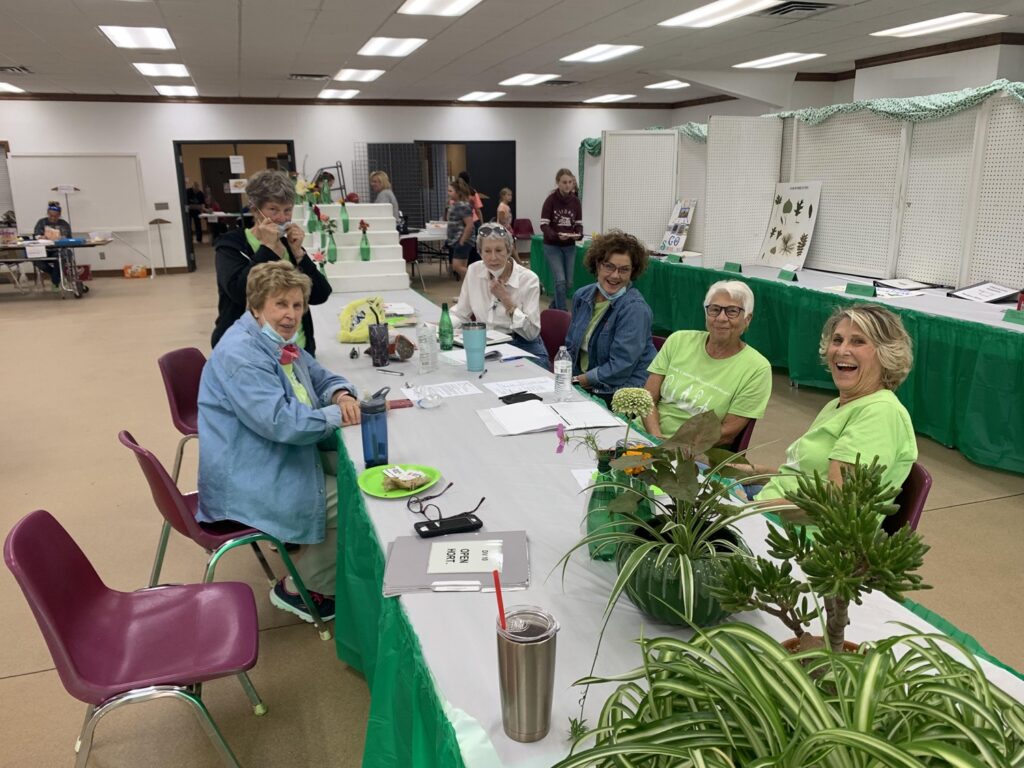 Entry Day: Flower Show (Division #21) and Open Class Horticulture (Division #10) entries must be submitted on Tuesday, Sept 20 between 3PM-7PM and remain in place until 3:00 p.m., Sunday, September 25. Entries unclaimed by 5:00 pm on Sunday will be disposed of at the discretion of the Superintendent.
The entry location is in the Exhibit Building on the front side of the Creek County Fairgrounds in Kellyville.  Entry tags will be provided for each entry.  The tag must be filled out with your contact information, Division #, Class # and Entry Name. This information can be found in the Fair Official Rules link, but will also be available at the entry table.   Providing complete information can seem confusing, but Creek County Master Gardeners will be on hand to provide assistance!   Hint:  If you are entering multiple exhibits, self-adhesive address labels are a great convenience!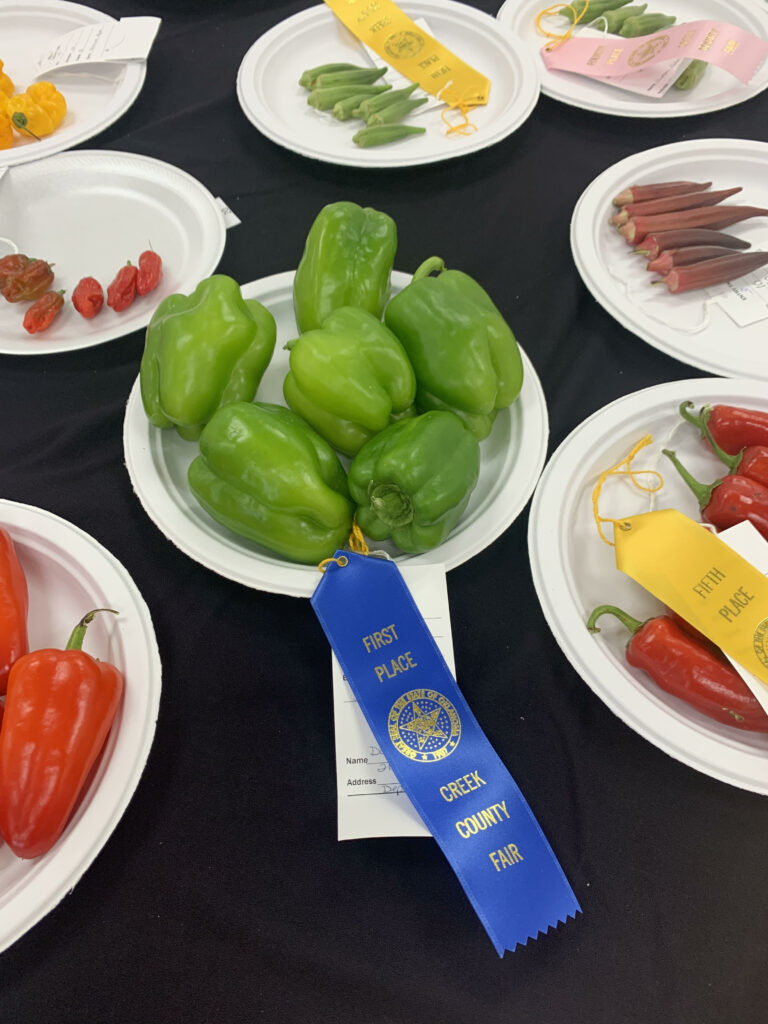 Select your entries carefully, as entries that don't meet the standards for exhibition may be rejected. An exhibitor may only enter one entry per variety, but may submit exhibits in multiple varieties. Example: An exhibitor may enter Class #35 (small zinnia) and Class #36 (large zinnia) but may not enter 2 entries of small zinnias. Please enter your exhibits in person, as rules state the exhibitor must be present to submit.
Specific instructions: Flower Show: Gardeners may bring multiple stemmed flowers in any container. The individual flower stem will be transferred to a provided water bottle for the show. Potted plants can be entered but please don't bring your largest specimen! Pots must have a base under 12" and must weigh less than 10 pounds to be accepted. Be mindful of the amount of a plant to enter as Official Rules not only determine class variety, but also specify bloom size and amount to enter. Example: Class #17 (Rose) directions specify to enter 1 stem of a hybrid tea rose.
Specific Instructions: Open Horticulture: Vegetables: The Official Rules specify the vegetable variety, and most varieties are commonly found in Oklahoma gardens. Each vegetable class requires a specified amount of the entry. Example: Class #14 (Summer Squash) specifies that 2 squash must be entered. But Class #20 (Okra) specifies for 6 table size Okra.
Judging will take place on Wednesday, Sept. 21, 2022. (All decisions are final). The Fair Buildings will be open beginning Thursday, Sept. 22 at 8 AM. Exhibitors & visitors may attend the shows and see all entries. Hopefully you will a ribbon and a premium!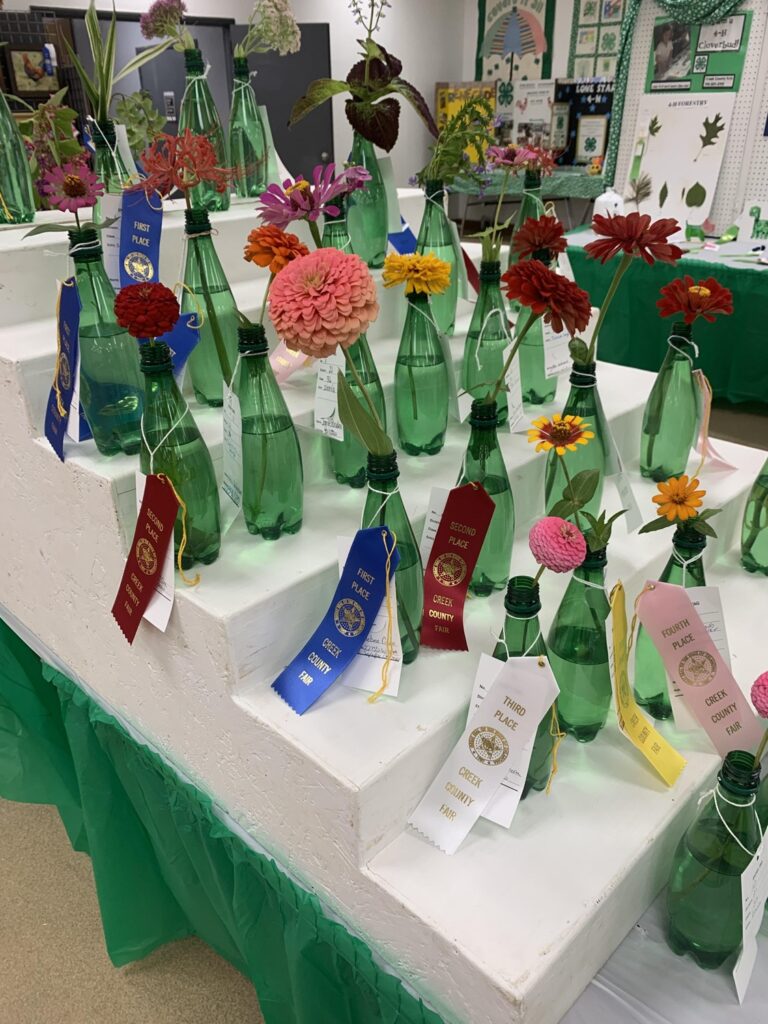 Premiums (cash awards) are as follows: 1st place: $5, 2nd place $4 and 3rd place $2. Premium checks must be picked up in person on Sunday, Sept 25th between 3PM-5PM at the back of the Exhibit Hall.
The Official Rules may be daunting the first year, but keep in mind the goal is to educate gardeners on good growing practices, and encourage sharing of information which benefits us all! Hope to see you at this year's Creek County Fair!
Happy Gardening!