Twice a month, Father Keith Fallis, Pastor of Good Shepherd Episcopal Church, conducts an intriguing, thought-provoking session of spiritual examination and contemplation called Brown Bag Theology.
"Brown bag Theology is an opportunity to gather in community, be able to share our life experiences, and look at the Bible and our faith as we understand the Bible and the stewardship in which we're living out our baptismal vows," Fallis said. "The hope is that we have it in a relaxed setting where people have the opportunity to discover something new about the church, their traditions, about themselves, and the people that they serve in the community with the other church members."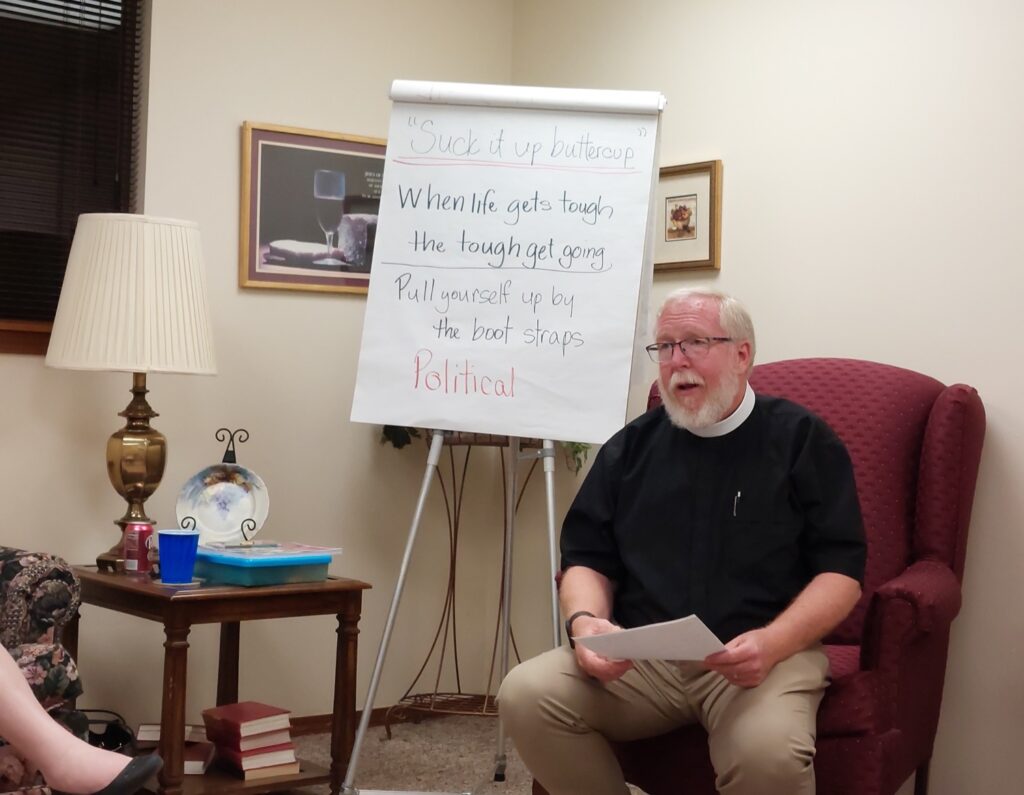 Father Fallis went on to say Brown Bag Theology allows participants to look at worship differently through a theological study. "We look at the traditions of the Church that we have experienced, the different denominations we have gone to, we look at the scriptures to see what the Word of God says, and to look at reason. Looking at those three things, we have the opportunity to explore God's Word with a theological reflection in mind."
"The idea of theological reflection is a conscious process to think about the experiences in the Christian tradition, or in religious traditions, which allows us to ask questions based on our experiences of life and the traditions we hold close and dear to our heart. It might lead us to a new action or a new discovery of faith in our mindset."
Father Fallis utilizes metaphors, just as Jesus did, to get the theological point across
Janice Garvin, a member of Good Shepherd, says: "It is like a seminar with other people from the church on a topic related to Christian life and service."
Everyone is invited, regardless of his or her religious affiliation. Tantalizing topics such as: "Should religion have a warning label?" or "How do you define compassion?" are discussed. People wishing to attend should bring some food and drink to share with others. 
Brown Bag Theology meets the first and third Tuesday of the month at 6:30 p.m., either in the parlor or the parish hall of Good Shepherd Episcopal Church,1420 East Dewey.