Captain Glenn Coffey is retiring from the Sapulpa Police Department after a 25-year career that has seen more than its fair share of scrapes and close calls—and not all of them to do with the badge.
In an interview with Sapulpa Times this week, Coffey said he didn't have any major reason for retiring, just that he "knew it was time."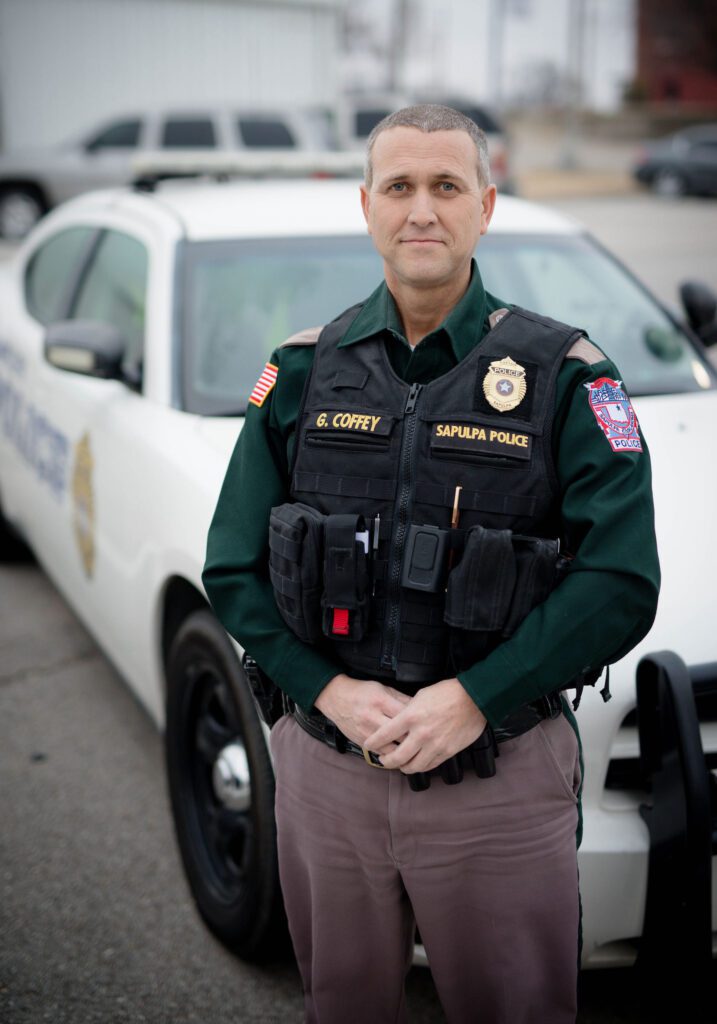 "The older officers, they always told us, 'You'll know when it's time,'" and though there were other times where it might have made sense to retire, he says he knew that those weren't the right times. "That was not how I was going to go out," he said.
"There's a lot of change going on at the department, we've hired a lot of new officers over the last five years—hired close to ten, just this year," he said. "So I knew for me, it was time."
Glen says his father was a police officer in Hominy and Cleveland, and eventually went on to become Chief in another town, but aside from that, he doesn't have any other relatives in law enforcement. "Law enforcement, if you're in it for the right reasons, is a calling," he says. "I felt that it was exactly where I was supposed to be."
Twenty-five years ago, when the world was a lot different than it is now, Glenn Coffey was just a young patrolman following in his father's footsteps. "I think society is becoming more lenient toward crime in general; that's one of the biggest changes," he says. "It used to be, decades ago, 'tough on crime,' and you don't really hear that, anymore."
One specific change he mentioned was the ongoing change from felony crimes into misdemeanor crimes—referring to a recent update in state law that increased the dollar amount for felony theft to $1,000. "When I started, it was $50," he said. "Then it went to $100, then $500. Now it's $1,000 to go from petty larceny to grand larceny."
Coffey is quick to point out that not everything has changed for the worse. "We have been fortunate, in Oklahoma, that we [police officers] are still well-respected by our communities, especially here, in Sapulpa. It's a great community to work in, and for that, I'm forever grateful."
In 2004, Coffey learned that his liver might eventually fail him. "How I found out is that my dad had a liver transplant," he says. "He started getting sick for unknown reasons, got several tests done, and found out that he needed a liver transplant." He said doctors couldn't tell what had caused the liver disease, but they told him it might be hereditary. "So all of my parents' kids, we all went to our respective doctors and got tests done, and I was the lucky one," he joked.
His doctors told him his tests came back with abnormal liver enzymes, and though they told him it was nothing major right now, they said to keep an eye on it. He began taking medication to help keep his condition stable and he says he didn't have any real issues until 2018.
"I developed this cough and I just could not get rid of this cough," he said. "I was working all the time, and I knew I was tired, but I didn't think anything about it, but this cough was so persistent—and annoying," he said, chuckling. "Finally, Brandi, my wife, she told me 'go to the doctor, or go live with your parents,' so I went to the doctor."
What Coffey found out was that his right lung was completely full of fluid and his left lung was partially filled. That was the start of a long process of constantly having to drain his lungs. "I would have to go in at least weekly, sometimes two or three times a week to get fluid drained."
Finally, in December of 2018, his doctors told him the time had come for a transplant. What followed was even more tests and discussions with multiple doctors to prepare for it. "They want to make sure that you're not going to reject it or that you're not going to die on the operating table because you've got some other underlying disease or condition," he says.
One of those discussions was with a psychologist, which Coffey says was to make sure he was "mentally prepared for this, knowing that somebody had to die in order for you to live," he says. "Not only that, but you have somebody else's organ inside of you."
Aside from the medical and psychological testing and preparation, Coffey was told by a financial counselor to begin fundraising, which is how most of the community found out about his condition—through the multiple "Strong Coffey" fundraisers his family and friends began holding.
Coffey was on the list, now he just had to wait. At one point, he was on standby, but that fell through, and then in early July of 2019, Coffey began to get a sense that his call was coming. "I told my wife, 'I think we're gonna get a call this weekend,'" he said. On July 6th, as he and his wife were preparing to go to lunch, the phone rang. After he hung up, he turned to Brandi and asked, "Do you want to eat lunch in Oklahoma City?"
24 hours later, Captain Glenn Coffey had a new liver.
Two and a half years later, the fight isn't officially over—he's gone through rejection twice; it was caught early and handled with a change in medication—but he's pleased with the way things are going. "Everything's moving forward and looking good, as far as the liver goes," he says.
As traumatic an experience as that was, Coffey says it doesn't come close to the tragedy his family suffered in 2012, when Elaine, one of their six children, was killed in a car accident.
"It was out in the county, on the backside of Sahoma Lake," he says. "I was at home at the time. One of the other girls in the wreck called but didn't have any idea where they were." After asking a few questions, Coffey was able to get a better idea of the location, and he woke up Brandi, telling her, "something's happened, there's been a wreck, I think I know where they are, I'm going to go out there."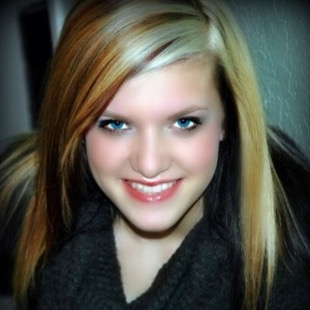 Coffey says by the time he arrived, other emergency personnel were out there. One of the officers on the scene gave him the tragic news: their 15-year-old daughter had died. "I knew at that time I had to drive back to the house and tell my wife and kids," he said.
"It's so unexpected—you don't want to believe it," he says. "Most people probably would've wanted to run up, wrap their arms around them, pull them out, talk to them…but I know that I can't disturb that scene. And I knew that on a personal level, I needed to get back to my family."
The days following Elaine's death were hard. "There definitely was that time where we were asking God, Why? Why our daughter? There were four girls in that car—why did any of them have to die?" He also said it's been difficult to watch as several of Elaine's friends have moved on, grown up and gotten married. He doesn't begrudge any of them their experiences, it's just the reminder that Elaine won't get to have them. "We have six children, and Elaine was our only daughter. I'll never have that experience of walking my daughter down the aisle. Brandi won't get to plan a wedding with her. You wonder, what would she be like? What would she be doing if she had gone to college or continued playing sports?"
Still, Coffey says the experience has equipped them to help others through similar situations. Through the years, they've met several other families in the community who have lost a child, and are quick to reach out and support them, whether it's a meal or just listening.
"It's such a traumatic event," he says. "Losing parents or grandparents, those are difficult times, but losing a child is something completely different. You're not supposed to outlive your children, right? So anything we can do to help others that are going through that pain—we can empathize with them. We have that understanding."
It's that higher level of empathy and understanding that came into play as Coffey began looking for his next career, which is how he landed at Lifeshare of Oklahoma, an organization that offers transplant donor services to families in our state. In his new role, he'll work with families that are going through the process of facing the reality of losing a loved one who might also be willing to help someone else with an organ donation. "We'll give them the option of getting handprints or footprints flying a flag from last year in their honor of their loved one. So we keep in contact with the families to provide him any services and help that they need."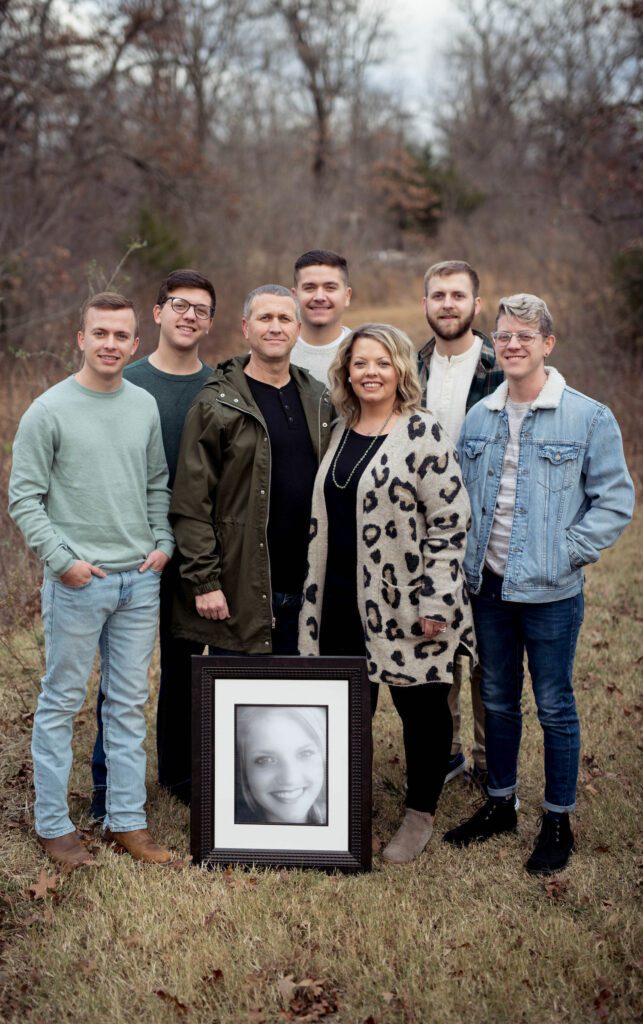 Coffey says he's sure that he didn't end up where he is now by happenstance. "I wasn't looking for another job, I was looking for my next career. So when I saw this, I just knew that was what I'm supposed to do next."
As he hangs up his badge, Coffey says he's not leaving Sapulpa, but he knows what he'll miss the most: "The interaction with the community," he says. "This community, by far, is great. They've been nothing but beyond wonderful to my family. They were there for us whenever my daughter died. They were there for us when I went through my transplant. So that, by far, is what I will miss the most. It's so meaningful to have those daily interactions."