Amarillo-based Bruckner Truck Sales will sell its dealership on Admiral in Tulsa and expand its existing Townwest location into a 51,745 square-foot dealership and service center, which it expects to double its annual sales tax revenue.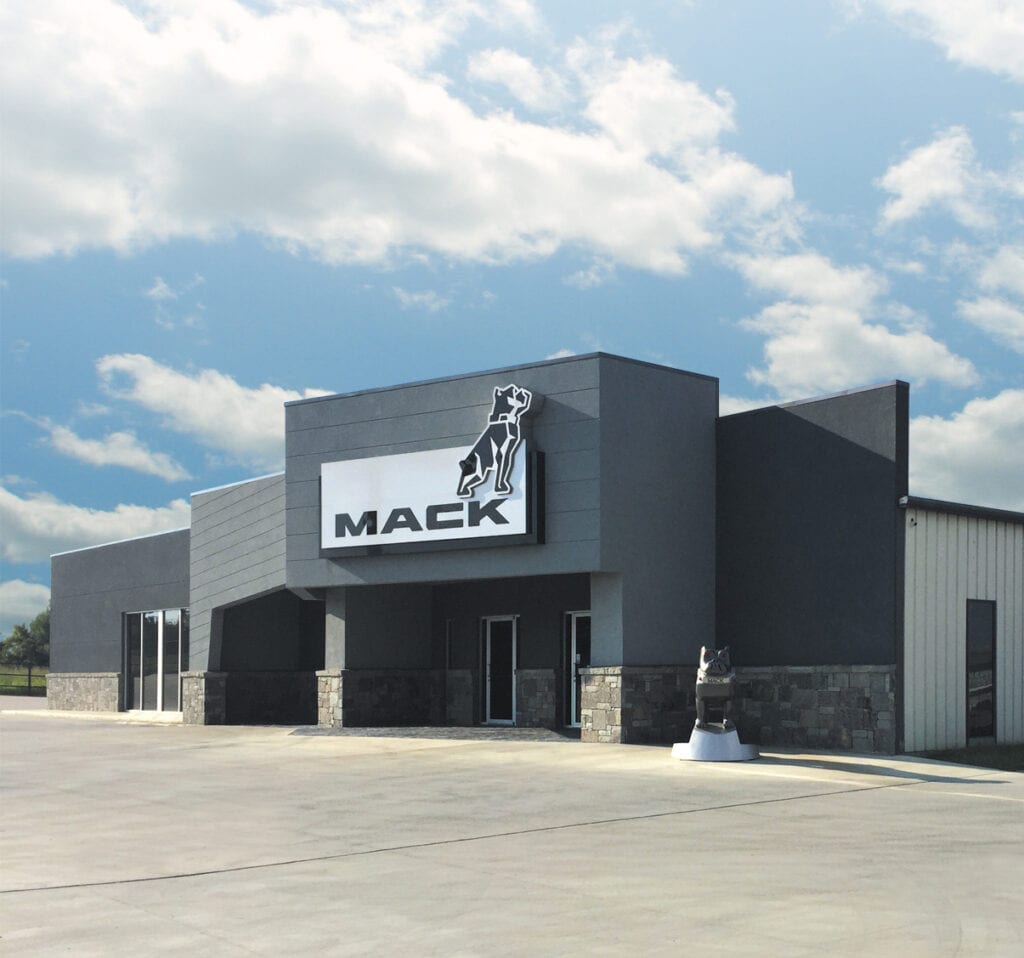 A $500K major public roadway improvement is crucial, however, for the project to occur. To ensure this is completed and the property is developed, the City feels that an economic incentive to the developer in the form of a sales tax reimbursement is necessary.
At Monday's City Council meeting, City Attorney David Widdoes explained that the project involves a "Mack Truck dealership/service center that's being constructed" at 5301 West 60th Street, just northeast of the I-44/Turner Turnpike interchange. "[Bruckner] has agreed to the economic incentive as part of its reason to develop that site."
Ultimately, Bruckner will complete road improvements to 55th West Avenue and West 60th Street and the City will reimburse those costs by rebating all City sales tax collected from the project property in excess of $167K a year, its average annual sales tax revenue. This agreement will terminate after a three-year period, or when the rebate exceeds $500K, whichever comes first.
"It's been structured so that they'll continue to pay their current remittance so the City is not losing any revenue in the interim. Nothing will be rebated if they don't generate extra sales tax revenue, and in the meantime, the City benefits from these street improvements," Economic Development Director Mark Lawson told Sapulpa Times.
The Council's Community and Economic Development Committee discussed the matter at its June 14 meeting and voted unanimously to recommend its approval to the Council.
City Manager Joan Riley told the Council that "this should not affect the City in any negative way…it will improve their ingress and egress, which are our roads, and are all within the City of Sapulpa's corporate limits."
The meeting agenda states that incentives of this nature are "necessary to promote state and local economic development, stimulate business and commercial activity, discourage the loss of existing businesses and jobs, increase sales and ad valorem taxes, and generally promote economic growth and prosperity in the City."
It also explains that in the Local Development Act state statute, the City has the authority to provide certain incentives and reimbursements to a developer based on local tax revenue anticipated to be created by a development project.
The deal was unanimously approved by the full City Council at Monday's meeting.